With rising levels of global hunger putting the goal of ending malnutrition in all its forms by 2030 in serious jeopardy, the Food and Agriculture Organization of the United Nations (FAO) and the International Food Policy Research Institute (IFPRI) organised a global conference aimed at urgently accelerating efforts to achieve Zero Hunger worldwide. PAEPARD also posted about the conference side event on the CAADP biennial review mechanism.
Reporting on the launch of the Global Nutrition Report and focus on adolescent girls, SciDev talks to Hazel Malapit and John McDermott.
Most South-east Asian countries are grappling with stunting and anaemia, according to the Global Nutrition Report.
India faces a particularly stark challenge in addressing under-nutrition and stunting, according to the Global Nutrition Report.
Feeding a hungry planet is growing increasingly difficult as climate change and depletion of land and other resources undermine food systems, said FAO and IFPRI in a call for renewed appeals for better policies and technologies to reach zero hunger.
The conference in Bangkok, Thailand has attracted delegates primarily from Africa and Asia and is providing a platform to accelerate the sharing of existing specialty knowledge, approaches and tools that have led to success in many countries so others can learn, adapt and accelerate their own work to reduce hunger and malnutrition in sustainable ways.
The launch of the Global Nutrition report at the Accelerating the End of Hunger and Malnutrition conference sheds light on the malnutrition challenges facing Southeast Asia.
South African Broadcasting report on challenges facing Africa in reaching food security goals in a radio broadcast report.
IFPRI and FAO urged governments to invest in "accelerators" - public polices aided by investment and new technologies that can speed up progress in tackling hunger.
Accelerating progress is necessary to end hunger and malnutrition by 2030, particularly in Asia where 60 percent of the world's undernourished live.
Climate change and the depletion of natural resources are making it more difficult to feed the global population, necessitating acceleration of progress in reducing hunger and malnutrition.
Rwanda's main newswire provided coverage of the Prime Minister's keynote speech.
ILRI's Susan MacMillan shares information on the Accelerating the End of Hunger and Malnutrition conference and themes driving the discussions.
Shenggen Fan argues that the world still can reach the goal of eliminating hunger by 2030 but to do so we must accelerate the progress made so far by investing in accelerators – the policies, interventions, and innovations that can overcome barriers to ending hunger and malnutrition.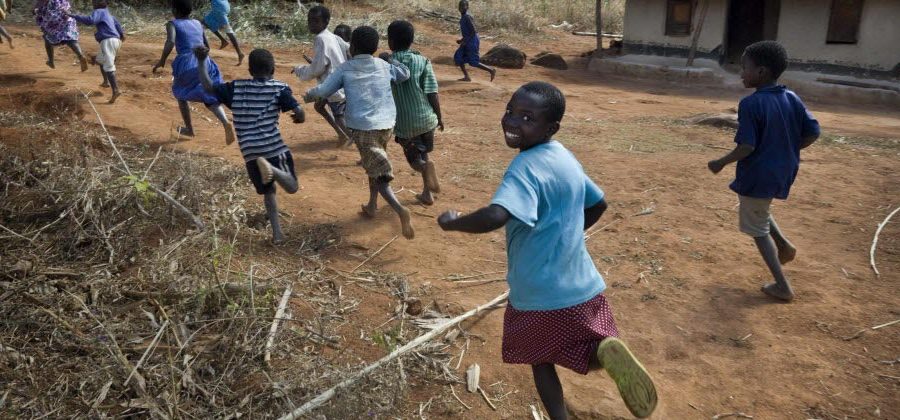 How can we accelerate progress in transforming our agri-food systems to meet the needs of the hungry and malnourished and achieve the SDGs?