November 28-30, 2018, Bangkok, Thailand
How can we accelerate progress in transforming our agri-food systems to meet the needs of the hungry and malnourished and achieve the SDGs?
See our rich collection of electronic posters on new ideas, approaches and technologies submitted by colleagues from organizations around the world!
Winning videos of the «My Food My Future» youth video contest premiered at the IFPRI-FAO global event! Checkout
what winners
had said inspired them!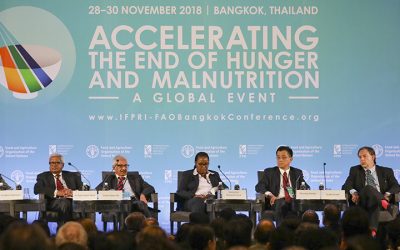 See highlights from the IFPRI-FAO Global Event on Accelerating the End of Hunger and Malnutrition, which took place on November 28-30, 2018 in Bangkok, Thailand. Included in the slide deck are:   Perspectives from participants on challenges and...
read more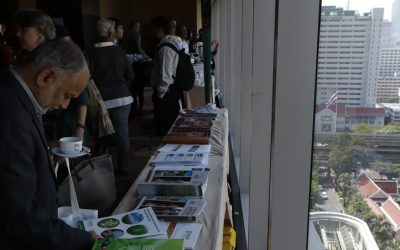 Highlights from DAY 2   The uncomfortable question is not why are things so bad, but why are things not better when we know so much more than before? [button...
read more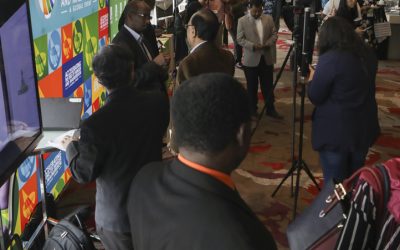 Thank you and safe travels! Let us go forward and accelerate! Highlights from DAY 3 Voices from the floor Hear from participants who came from near and far to share lessons in accelerating! Our Youth Correspondent hit the floor to ask participants how their...
read more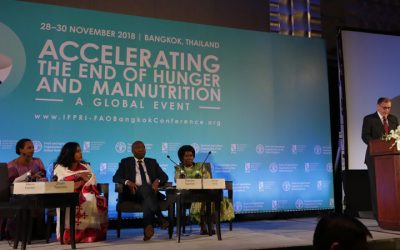 Highlights from the INAUGURATION How did Bangladesh accelerate progress? See the video from Shirin Sharmin Choudhury, Speaker of the Parliament of Bangladesh. Continue to accelerate! Join us for Day 2 of our Global Event at the Centara Grand Hotel at Central World. A...
read more